FABULOUS & SPACIOUS
Fully Furnished Condo For Rent In East Harlem
2134 Second Avenue, New York, NY 10509
Top 3 reasons why we love our NYC Harlem Condo
DIVERSE & VIBRANT up and coming neighborhood in Harlem
CONVENIENT LOCATION - Easy access to bus and trains to everywhere in NYC - 4,5,6 and Q train within walking distance
BRIGHT AND SPACIOUS home with over 1100 sq. ft. that is filled with beauty, light and tasteful decor and original artwork
Renting option:
The entire apartment $3500/month
One of two bedrooms: $1490/month
The Space
The apartment is simply decorated with original artworks through out. It is bright, open, and spacious. Kitchen is fully stocked with cooking equipment, including a Vitamix for shakes, toaster, coffee maker, and more.
The Access
You will have access to kitchen and everything you need to cook simple meals at home. Large TV with Apple TV for Netflix. High speed WiFi is available. Laundromat is in the basement. One of the best french bakery and coffee shops is right below in the same building so you don't have to go far for good Espresso or coffee in the morning. Lots of restaurants, cafes, bars, grocery markets are around the neighborhood. Buses and subway train are all nearby. Central Park is within walking distance.
The images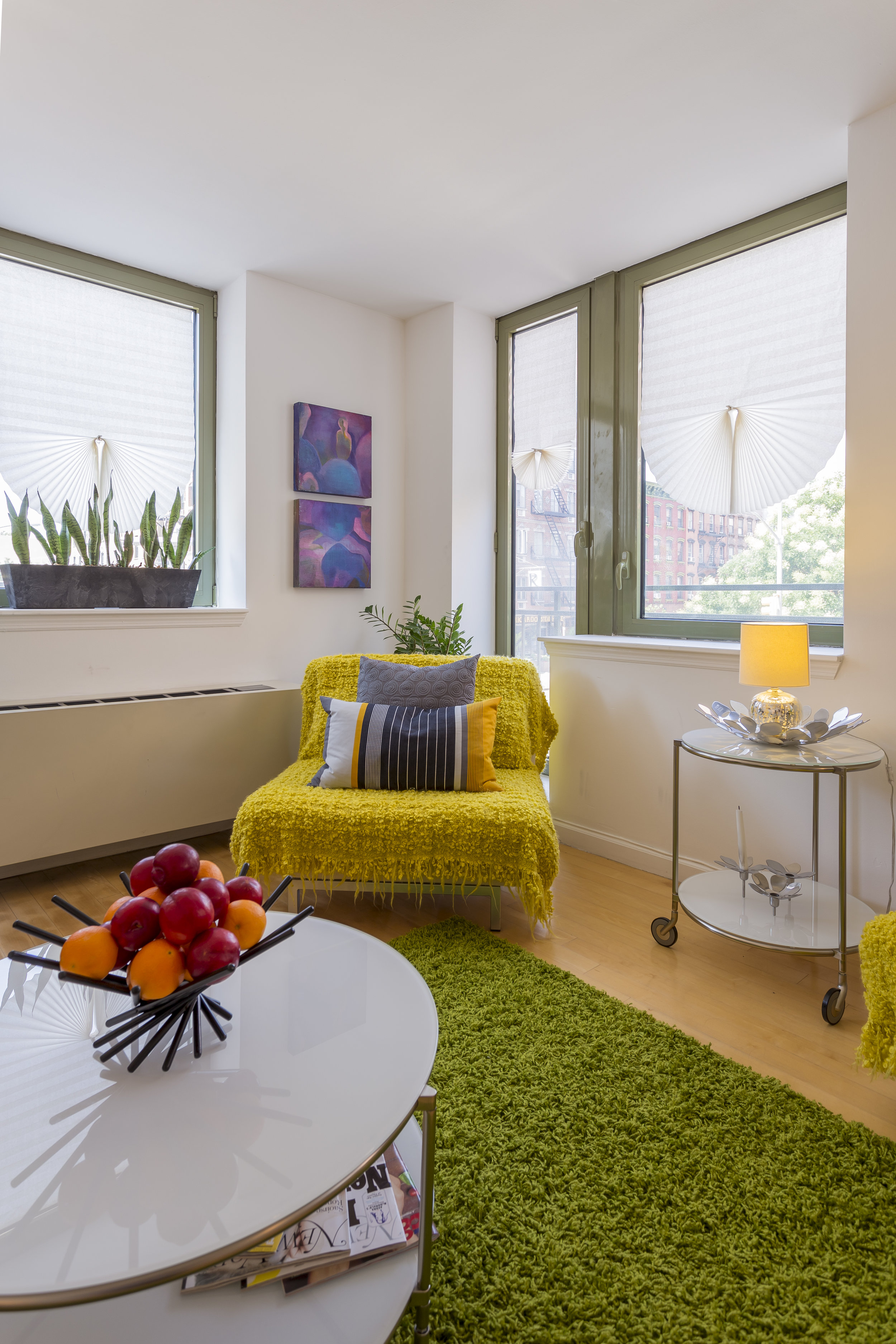 For viewing and more information, please contact:
Dr. Home +1-415-626-2988 or email homehcnguyen@gmail.com
The Neighborhood
Spanish Harlem, also known as El Barrio and East Harlem, is sandwiched in the northeastern corner of Manhattan and has historically been home to several immigrant communities. With a population of nearly 120,000, today it's one of the largest predominantly Latino communities in New York City and includes the area formerly known as Italian Harlem, which still harbors a small Italian-American population along Pleasant Avenue. The neighborhood boundaries are Harlem River to the north, the East River to the east, East 96th Street to the south, and 5th Avenue to the west. Check out this link for more information and map.
The Local Arts and Murals of Harlem